Good Deeds
For 20+ years we have performed twice a year at a variety of Seniors homes around Victoria. We share our complete show and provide lots of smiles to some very appreciative audiences. It is always an absolute pleasure! We have sung at hospitals, the public library venue downtown, and have contributed to many worthy causes.



---

Avalon Singers Annual Bursary


Our 2020 Recipient: Johnathan Devey
Presented by Lydia Haight, President, Avalon Singers (Selfie taken during COVID-19 of course!)



Johnathan Devey is an 18 year-old aspiring concert pianist living in Victoria, B.C. Born in Tokyo,
he started piano lessons at age 5 and since then has always wanted to have a career in music.
In his childhood, he won awards in the North Shore Musical Festival in Vancouver and the
European International Piano Concours in Japan. Since moving with his family to Victoria 5
years ago, Johnathan has participated in the Greater Victoria Performing Arts Festival every
year, representing Victoria at the B.C. Provincial Festival twice and winning the City of Victoria
Medallion, the highest award for piano, in 2019. He now studies in the music program of the
University of Victoria under the tutelage of Professor May Ling Kwok. Recently, he won the
Strauss Foundation Scholarship, with which he will attend the Mozarteum Summer Academy
next summer in Salzburg, Austria. As a performer, Johnathan has a passion for sharing his love
of music with people through solo repertoire, piano concertos, and chamber music.
Since beginning studies at the University of Victoria, Johnathan has found a love for vocal
accompaniment. He currently accompanies two first-year voice students - one is a soprano
under the tutelage of Susan Young, and the other is a tenor studying with Benjamin Butterfield.
Johnathan intends to continue performing with them in the following university term. The Avalon Singers are so proud to support this very impressive young man.


---
Our 2019 Recipient: Ryan Qu
Presented by Lydia Haight, President, Avalon Singers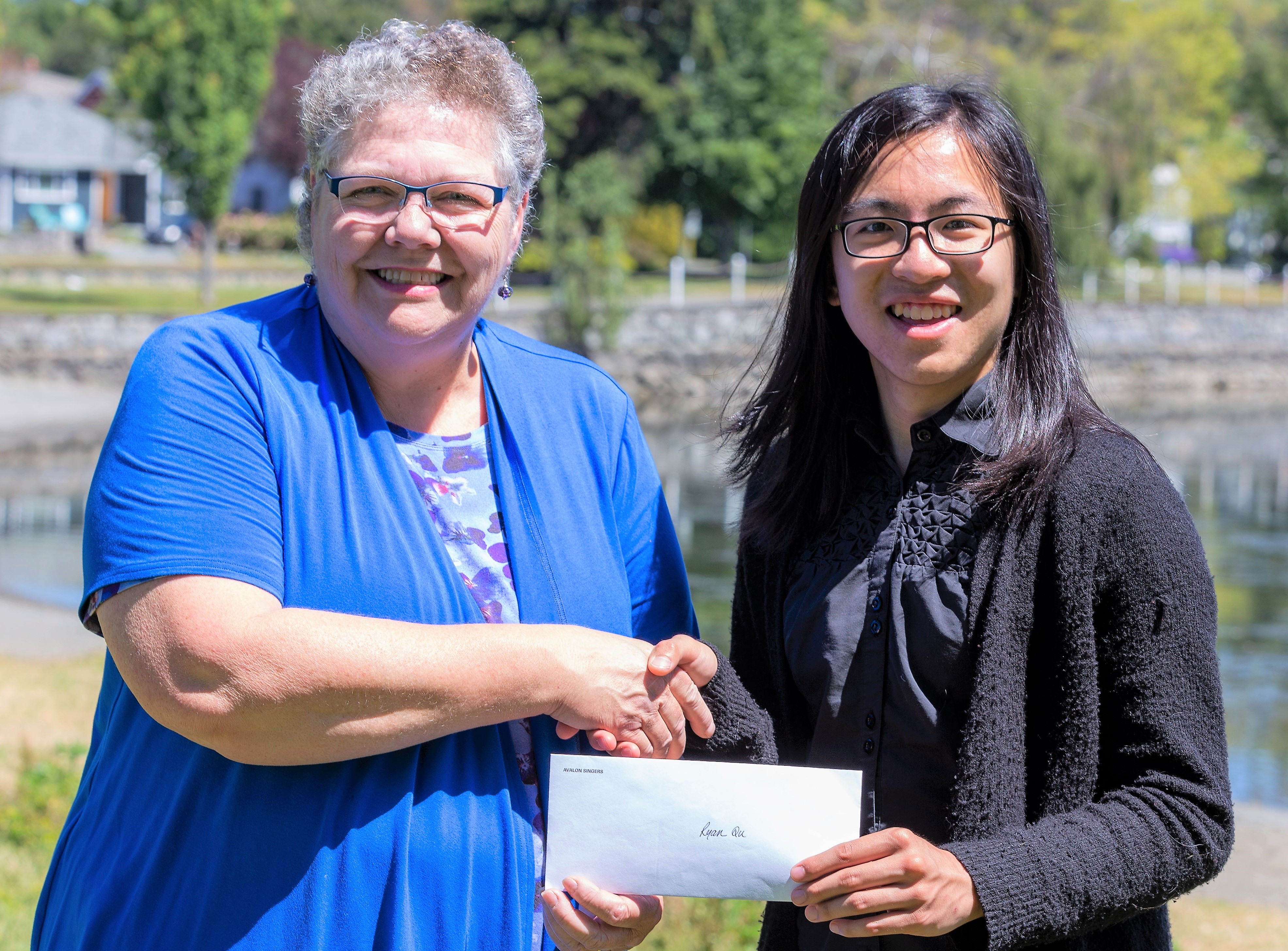 As an active musician in the Saanich Peninsula, and a 2nd year Music Education student at UVic, Ryan has accompanied several choral and mixed ensembles. He is the current piano accompanist for Cowichan Valley Consort Choir, serves as an organist at Peace Lutheran Church and relief Music Director at Holy Trinity Anglican Church, and sits the Piccolo/Alt. Principal flute chair in Don Wright Symphonic Wind ensemble. During high school time, Ryan assisted several music theater productions, helped teach the choir and played principal keyboard in the pit orchestra. We are thrilled to support Ryan, and we know his future is bright!


---
Our 2018 Recipient: Amber Dayton
Presented by Lydia Haight, President, Avalon Singers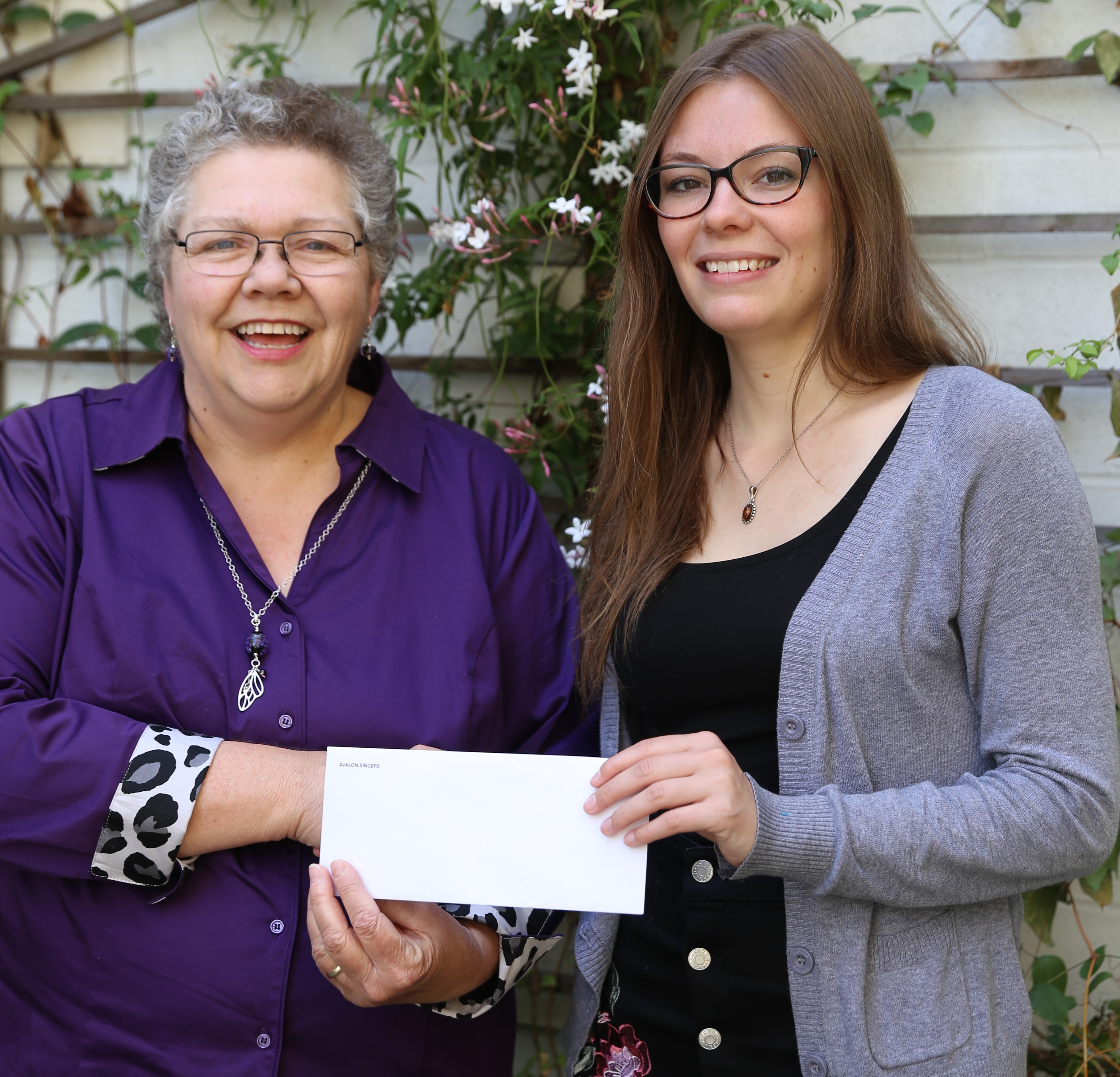 Amber Dayton was accepted into the Camosun College Music Diploma Program after only five years' of lessons! She was on the Dean's Honor Roll throughout and accepted on the spot to transfer to the University of Victoria. Amber has won a scholarship position to sing in the choir at First Metropolitan United Church, as well as winning the Wood International Scholarship in June of 2017 and other bursaries from Camosun College. She has given numerous solo and chamber music performances at Alix Goolden and Wood Halls at the Victoria Conservatory of Music, Artspring on Salt Spring Island, St. Michael's University School, and the Philip T Young Hall at the University of Victoria. After completing her Bachelor of Music, she plans to pursue a Master's Degree in Collaborative Piano at the University of British Columbia. The Avalon Singers are very proud to support this impressive young lady.
---
Our 2017 Recipient: Iris Hung
Presented by Lydia Haight, President, Avalon Singers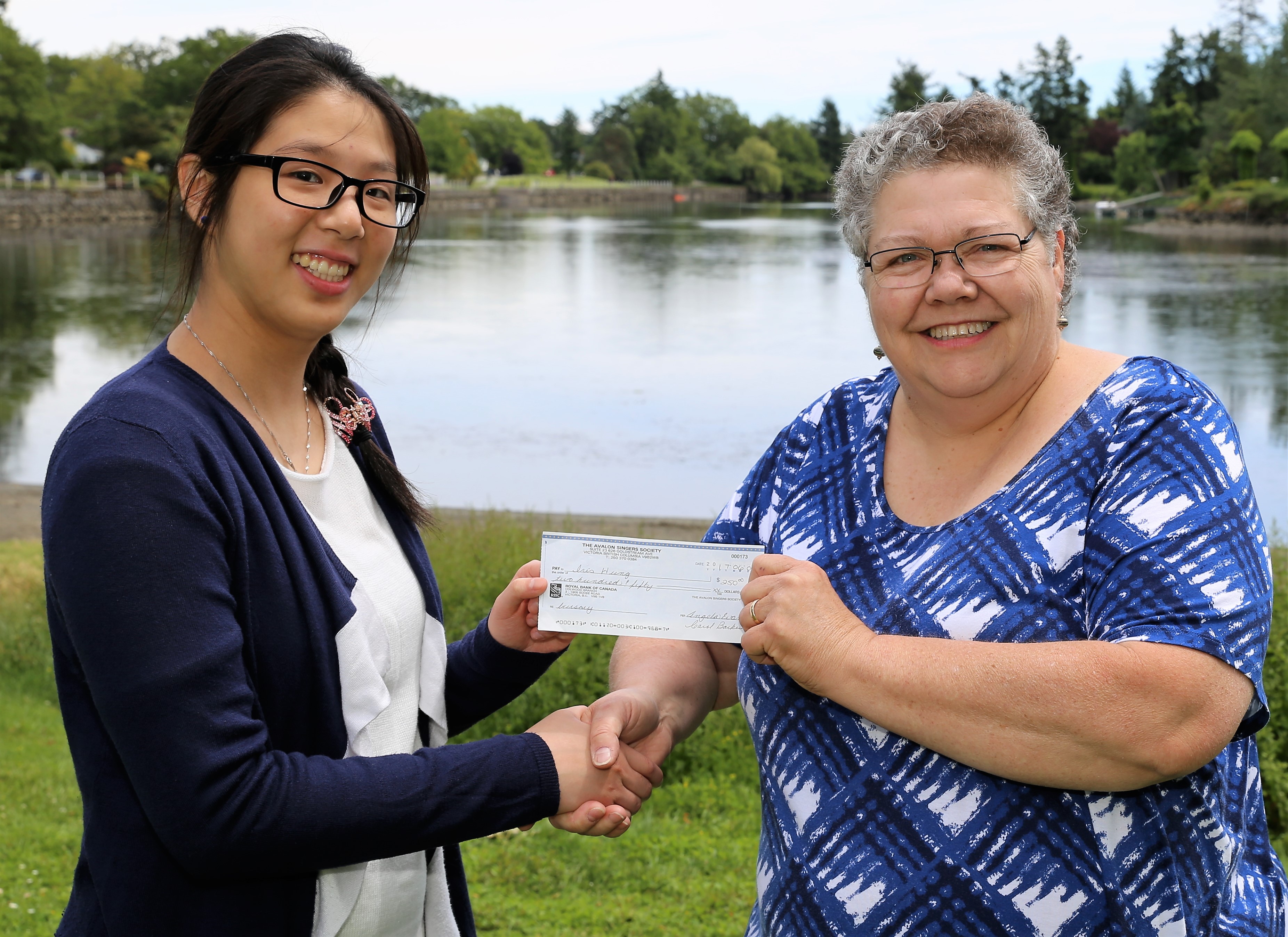 Iris is the recipient of countless prestigious awards and has recently distinguished herself as the winner of the 2017 Strauss Scholarship that enabled her to attend summer studies at the Salzburg Mozarteum in Austria. She has been selected as a finalist in the Don Chrylser Concerto Competition this year.  She recently won the UVic Concerto Competition and will be performing with the Orchestra this coming season.   She has been selected as the Victoria representative to compete in the National Class of the BC Provincial Performing Arts Festival.   Iris is very interested in collaborating with singers and instrumentalists. We are thrilled to have taken an interest in this wonderful young pianist.


---

Our 2016 Recipient: Sarah Chapeskie
Presented by Lydia Haight, President, Avalon Singers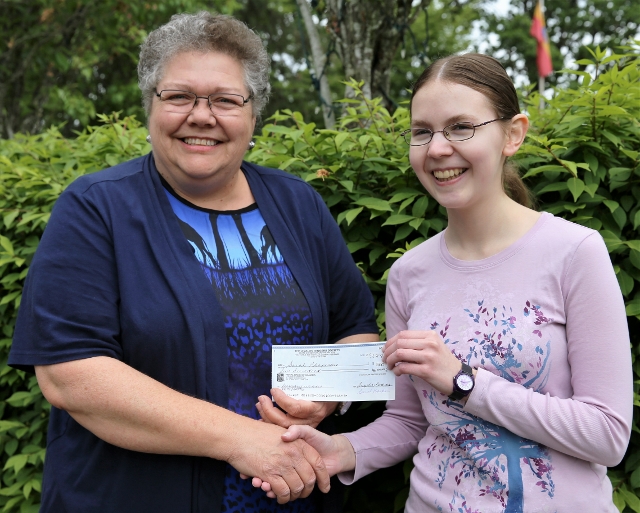 Sarah:

-is an 18 year old homeschooled student heading to University to study music

-in 2013, 2014, and 2015, won Sight reading award in the GVPAF piano section

-2014, won the Intermediate Concert Group award in the GVPAF

-2015, won the Senior Composition award in the GVPAF

-completed her grade 9 RCM in January of 2016

-accompanies her sisters flute and clarinet, and her cousin who also plays flute.

-accompanied and assisted teaching theory to a concert band, and musicians' solos

.

-accompanies her church choir, youth choir soloists

-accompanies fellow piano students performing in the Victoria Performing Arts Festival

-performed at the BC Day Performing Arts Festival

-sings in Viva Youth Voices Concerto ensemble

-plays cello since 2014

-highland dancing for 6 years



---
Bursary Winners have been invited to perform at our Christmas Concert
What a treat... on our YouTube Channel
Rachel Lee in Concert Part 1: Rachel Lee in Concert Part 2
---

Our 2015 Recipient: Rachel Lee.
Presented by Lydia Haight, President, Avalon Singers


Rachel:
- is 14 years old
- is a senior piano student currently studying with Pam Smirl
- won the Accompaniment class in the GVPAF (2015)
- won the Concert group class in the GVPAF (2015)
- has almost completed her grade 10 piano,
- participated in Westhills BC Day Celebration in 2014
- recently won Share the Celebration RCM Video Countdown Competition - Level 10
- she is an Honour Roll Student at Mt. Douglas Secondary School.



---
In 2013 our accompaniest Naomi Derkson at the age of 36, along with her husband Alex were tragically taken from us. In memory of Naomi, we are proud to contribute a finiancial assistance Bursary. We focus on young musicians who study choral accompaniment through BCRMTA, Victoria Branch.




---
June 21, 2014 a Tribute Concert (poster) honouring Naomi and Alex was hosted by The Canadian College of Performing Arts. Naomi was on the faculty. Avalon Singers along with a donation, performed Fields of Gold in her honour. Naomi's family was in attendance. Proceeds went to fund the continuing Naomi Derksen Memorial Endowment Fund.
Watch go! Island" Celebrates Naomi Derksen at CCPA - Shaw TV Victoria