Ongoing Fundraisers:

Orders & Enquiries:

Email avalonsingers@shaw.ca

Order Avalon Singer Concert Tickets



---
Tickets available on behalf of the Avalon Singers: $5.00
A
N
i
g
h
t
o
f
L
i
g
h
t
s
a
t
H
i
l
l
s
i
d
e
November 19th, 2017
Non-profit groups are once again busy at work – selling tickets and raising funds through Hillside Centre's premiere event The Night of Lights. Hillside provides charitable groups with tickets to the exclusive event; the groups sell tickets for $5 and keep 100 per cent of the proceeds.
The shopping centre is open to ticket holders only. An exclusive shopping event.
It's a great way to get a head start on your Christmas shopping and enjoy in-store bargains, tasty treats, wine tasting, live entertainment and a chance to win one of more than 100 fabulous door prizes including a GRAND PRIZE TRIP FOR 2 TO PARIS.
Giving Back

Hillside Night of Lights – November 19, 2017
Established in 2001, Hillside's Night of Lights offers local non-profit groups, including schools and youth sports teams, a no-risk fundraising opportunity. Over 70 non-profit groups participate each year, raising revenue for their specialized needs. Night of Lights is a private ticketed event hosted by Hillside Centre. The evening includes retailer incentives/discounts, door prizes, entertainment, appetizers and TONS of FUN! To date, through ticket sales, participating non-profit organizations have raised over $830,000 for their worthwhile community programs. Every penny of the tickets sold goes to the non-profit groups! (Night of Lights – November 19, 2017)
---
Everyone loves Purdy's Chocolates - a perfect Holiday Gift!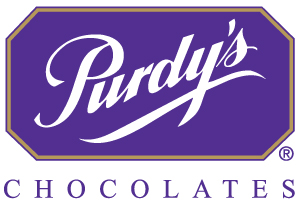 Buying Purdy's Chocolates from any Avalon Singer is easy,
can also be accomplished online
and is the exact same price as retail locations.
The difference is that they offer a 25% bonus
for non-profit's like us!
Thank you for your support! We appreciate it.
---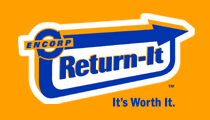 Save your Returnable Bottles for Avalon Singers
We accept bottles at every rehearsal
or call for special arrangements
---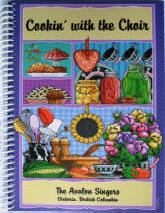 Cookin' with the Choir
Avalon Singers Cook Book: $10.
(still available)
---